Last weekend, I had my cute, 14-year-old niece, Megan in town. The purpose of the trip? To see MIKA in concert. Thankfully, despite all his show gear getting stuck in a snow storm on the way to the show, MIKA still performed. It was the bands first time, and probably only time, performing a fully acoustic show. No bells and whistles. No giant puppets or bubble machines. Just the musicians, a piano, a guitar, two kinds of basses, a drum set and a few bongos. I would say the show was a raving, unique success, and I was glad to be a part of it. The best song of the night? Love Today -- by far.
After the show Friday night, me and Megs spent the remainder of the weekend in Provo hitting up a Festivus party, visiting the BYU museum of art (the Minerva Tiechert exhibit was awesome), feeding ducks, watching movies, crafting reusable grocery bags out of old plastic bags, going to church and just enjoying one another's company. The weirdest/crazziest part of the weekend is that my niece (keep in mind that she is 14) was mistaken more than once for a college student and was also hit on more than once by guys I know. It's a good thing she's such a good girl, or I would have to worry.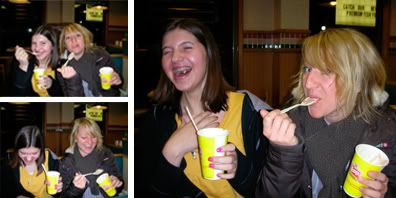 We met up with Alda and Hoda (some lovely family friends) and grabbed food at Wendy's before the show on Friday. Hoda took this series.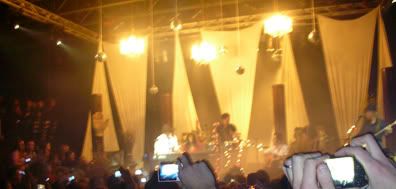 MIKA in the flesh