Cozy would be how I would describe
these
cute little homes (made by Tumbleweed) that my newest friend, Scott, told me about last night. We were looking at home decorating magazines, and he told me I should check out the "tiny houses" this guy is making in California. As small as 70 square feet, these portable homes stick to the bare essentials, offering the most green approach to housing the inventor could think of. His philosophy? Little homes make a smaller impact on the environment. I think it's a fun idea. And, as fond as I am of tight spaces and as little junk as possible, I think I could get rather used to the idea of a miniscule living space. There are 8 different models, 6 of which are 120 square feet or less.
My favorite on the site is the Weebee, at a mere 120 square feet. The EPU comes in at a close second (100 square feet). And the Lusby wins the award for the best bathroom (it looks the most spacious and friendly). Here are some photos (if you're too lazy/unable for some reason to visit the site itself)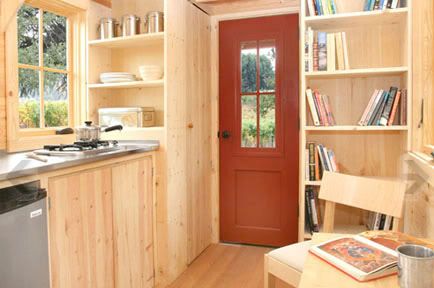 an entrance way
living space
short hall to kitchen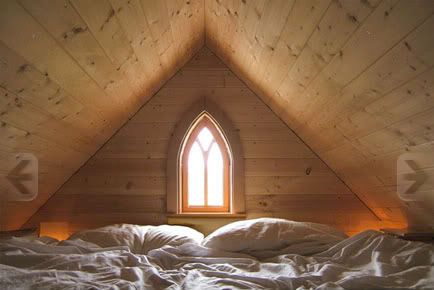 Most models have the loft as the main sleeping space "sleeps two comfortably."
Best bathroom by far -- found in the Lusby