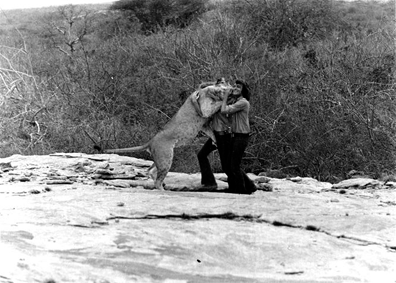 I know this has nothing to do with what's going on in my life, but I figured we could enjoy it together. I read
this
story on MSNBC the other day and I loved it! It was just so odd and totally great.
Back in the 70s, these two guys in a hipster part of London decided to get a lion as a pet. Now, I can see how that would be a fun idea, but they were rudely awakened when Christian, their lion, quickly became too large for their flat and subsequently too large for the den they had created for him in the basement of a furniture store they owned. They turned Christian over to a wild-life handler who introduced him back into the wild in Africa. The photo above was taken about a year after Christian was reintroduced into his natural habitat. I guess when his owners arrived for the visit after not seeing him for a year, Christian recognized them immediately and ran to greet them -- this is where he got the name the "hugging" lion. So cool, huh! Here are some of photos from the article slide show (courtesy of John Rendall and MSNBC). I don't want to post too many of them in fear of copyright infringement, but you can see the rest of them through the article link above -- there a little slide show link from the MSNBC article site.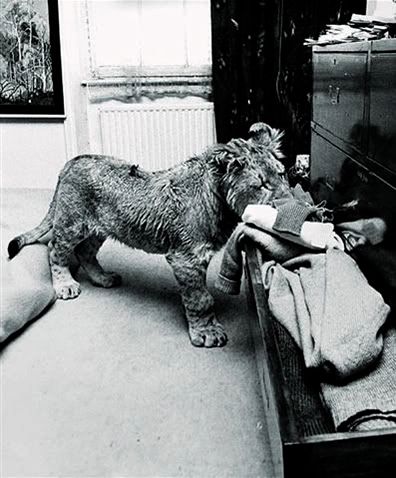 Christian rummaging through a drawer in his owners' flat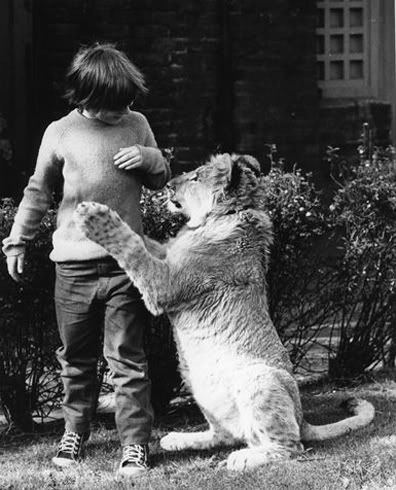 "Making a young friend" is in the description given for this photo in the MSNBC article. I guess he had a really gentle demeanor -- tender.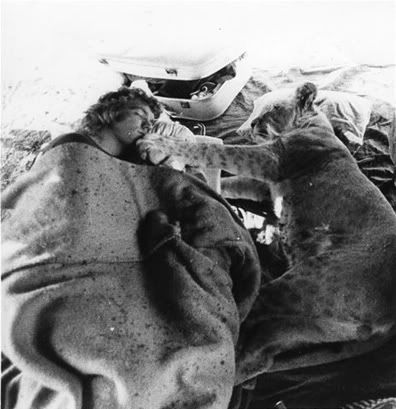 Napping with his owner