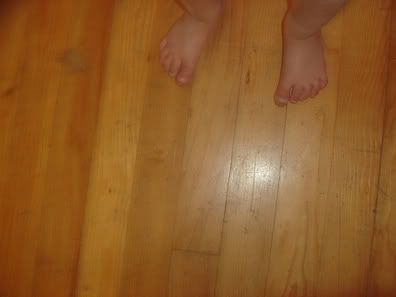 This is so fun! A while ago, my now one-and-a-half-year-old niece was playing with her family's digital camera and, upon dropping it / hitting it against something (I'm not sure which) promptly broke it :) So the family bought a new one and gave the broken one to Anza (said niece) to play with. Crazy thing is, after a good six months of nonfunctionality, the broken camera started working again after my sister-in-law put new batteries into it. For the last couple weeks, Anza has been taking photos, and my sister-in-law posted them to flickr and sent the link to the family over the weekend. I love them! So wonderful! And I love seeing how the world looks through that cute little girls eyes. I guess I had forgotten how tall everything would look to her. My fav fav is the one I posted as the header photo -- look at those adorable little feet!! Oh my goodness. Here are my other favs...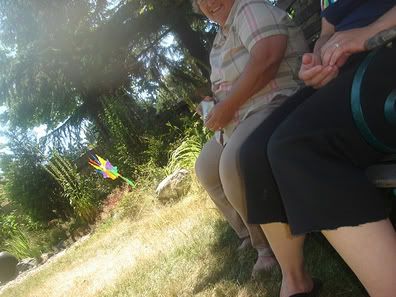 Chele's (my sister-in-law's) family in my brother's backyard in Seattle
Lawn-lounge area in the Seattle backyard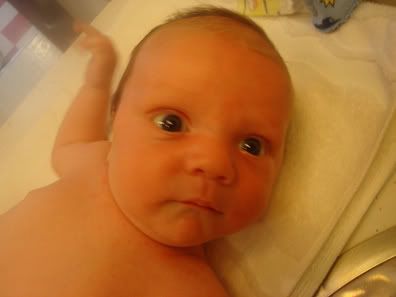 Baby brother Mojave
A picture of the Savior. That hangs about face level for me.
Front entryway to my brother's house
My brother / her dad. This one turned out sweet, huh?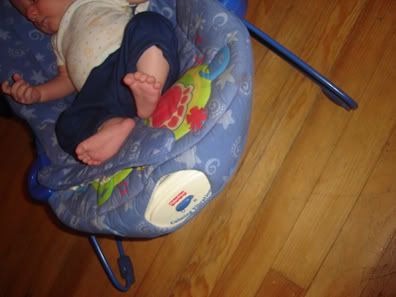 Mr. Mojave James in his calmy bouncy seat