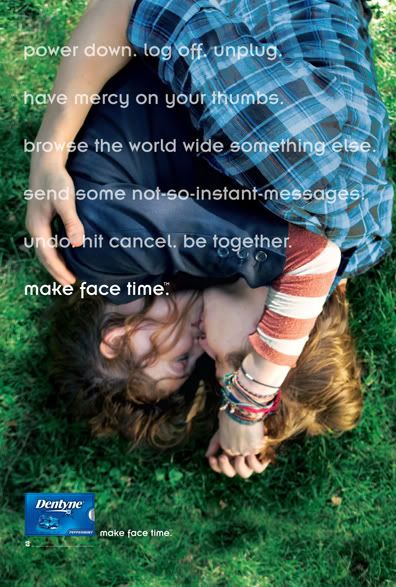 After a brief perusal, I've fallen in love with
this
ad campaign. Hats off to the advertising folks at Dentyne. I think it's an excellent example of being good stewards in the media while still doing your job (definitely a completely clever way to advertise for gum). I love this for two reasons:
1. In a world that is flooded with potential for a completely virtual life, I can't imagine a message that hits closer to home of the importance of getting out and living real life, and
2. It encourages two of my favorite things -- relationships and love (of all kinds). Nothing more important than that.
Seems kind of ironic that I'm blogging about my love of a campaign that encourages less computer and more people, huh? But hey, gotta get the message out someway :) I'll be sure to go hug someone after I hit "post."
Here are some of the other ads: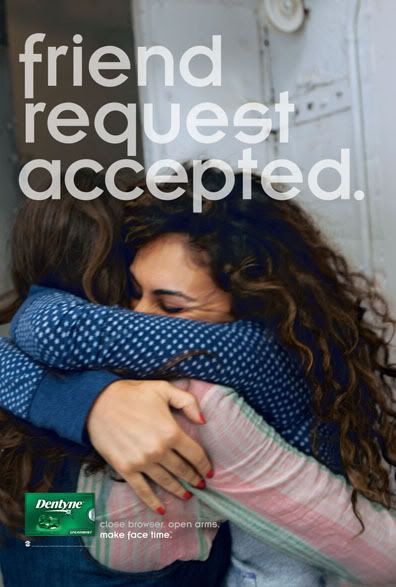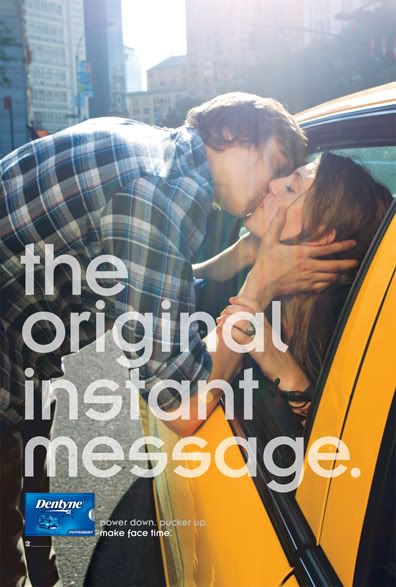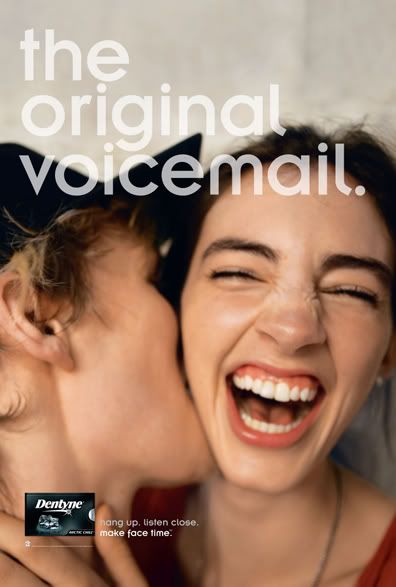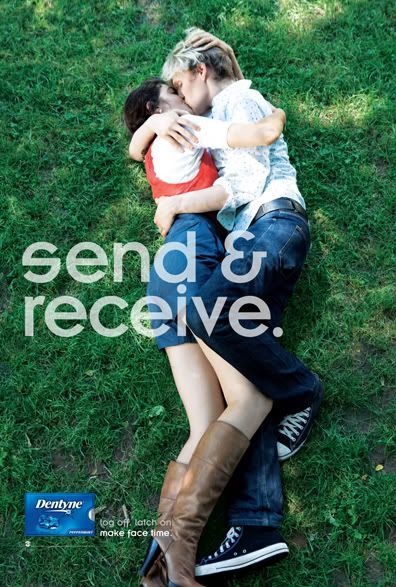 This one could be seen as a little heat-y, but we're just gonna say these people are totally married and they're laying in their backyard.