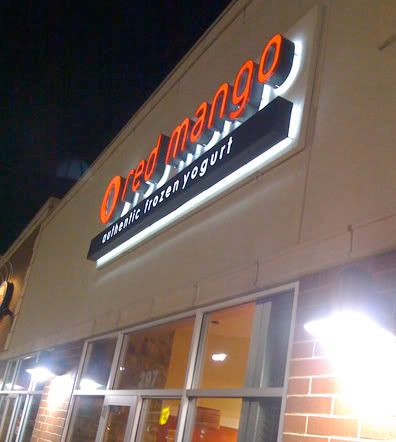 I don't know if there is a better dessert than Red Mango frozen yogurt. Honestly...the superlative of a yogurt experience. Here's the evidence:
1. The perfected Original-yogurt flavor of the frozen yogurt makes for a delicious sour-sweet base -- this flavor is WAY better than any "flavored" frozen yogurt you may want to convince yourself to get. Trust me.
2. Fresh mango, raspberries, blueberries, boysenberries and strawberries add the ideally-sweet, low-calorie, banging-with-natural-goodness flavor accent to the already delectable yogurt base.
3. If you text "Mango" to 415-13, the company sends you a text that entitles you to $1 off your Red Mango purchase.
Need I say more? If you've got one near you, you should definitely look into this.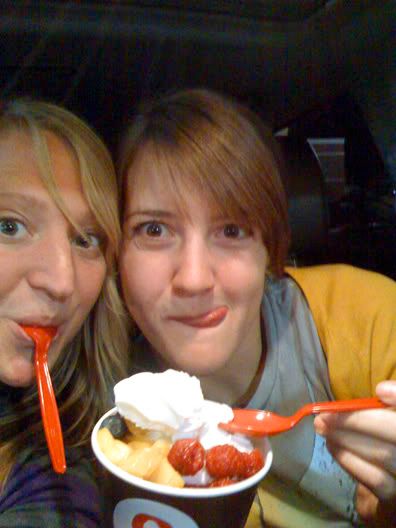 Me and Kates enjoying the goods last week. Thank you Mike Dobson for giving me the heads up on this place.