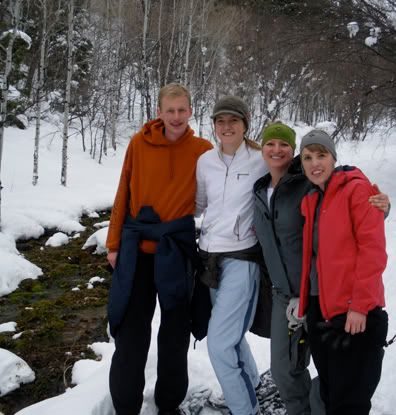 Anna, Katy, Matt and I brought in the first day of 2010 with a much-needed snowshoeing trip. I love living in Utah for many reasons, and having this kind of fun only 20 minutes from my home is one of them.
(IMPORTANT NOTE: Nicki and Anna have matching ear warmers)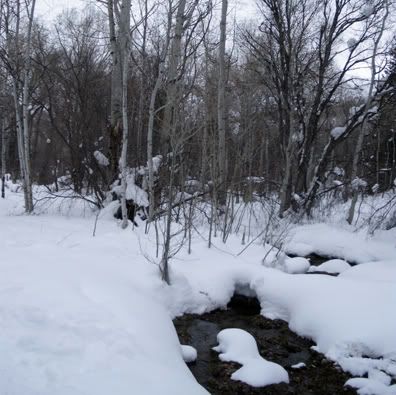 The scenery.


Anna, Katy, Nicki. In that order.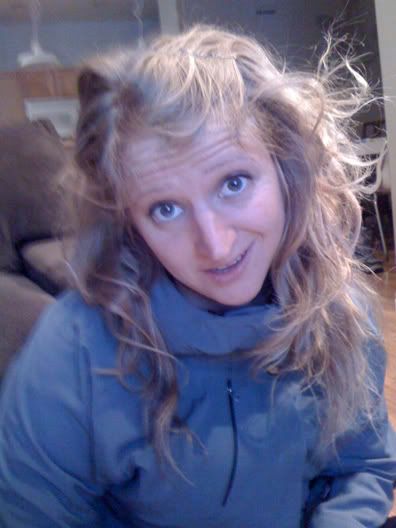 How your hair looks after taking off your ear muff and taking down your bun.
A couple days ago, I decided my character goal of 2010 goal will be becoming more disciplined. I am really good at letting myself do whatever the heck I want with relatively little consequence all the time, and I'm thinking that should probably change. When I brought this up with my friend Nate, he tried to convince me that allowing myself to do whatever I want actually displays great self discipline...as in, great discipline to self. But I don't think I buy that.