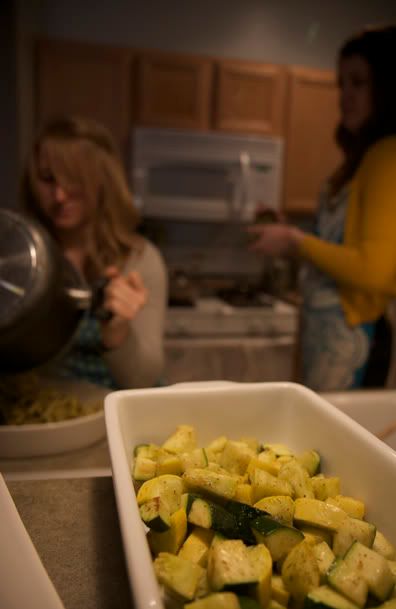 This weekend was really picturesqe (bike ride to a frozen lake...striped pancakes...etc). Unfortunately, I had no camera to capture most of it.
Thankfully, however, my friend Gary
did
capture one weekend happening when he came over for dinner on Sunday (whew). So, here is Sunday dinner according to Gary and his camera.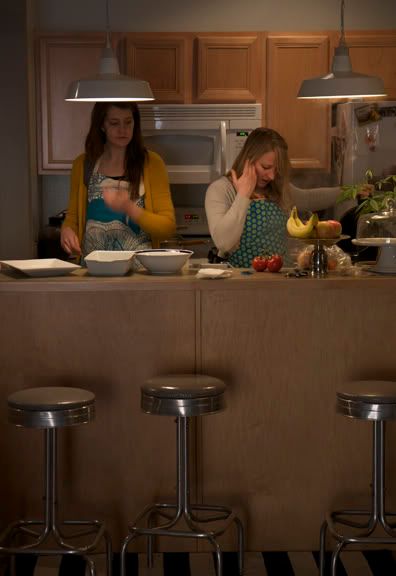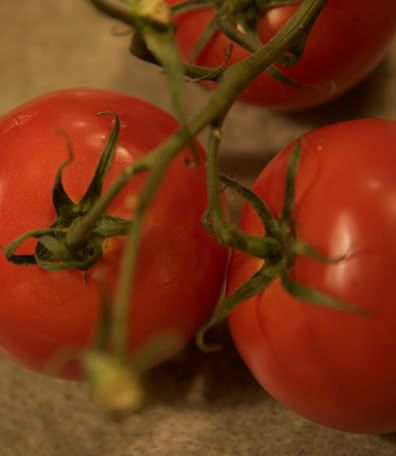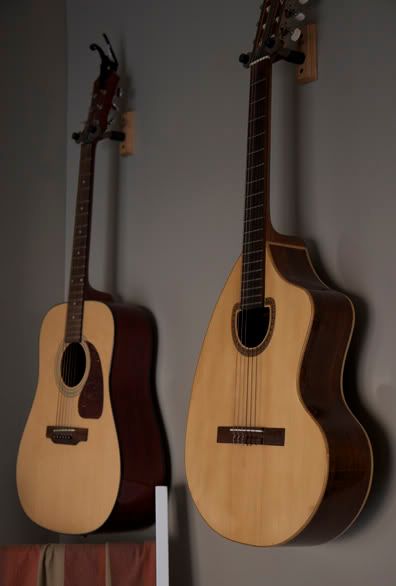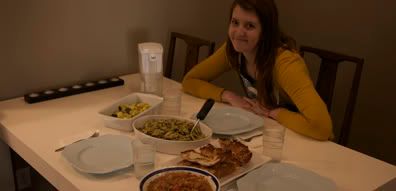 Kates with our dinner of pesto pasta, fresh bruchetta, yellow & green squash and garlic bread.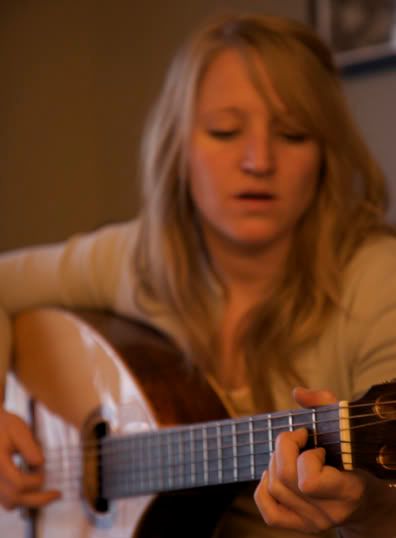 And a little bit of post dinner guitarring.