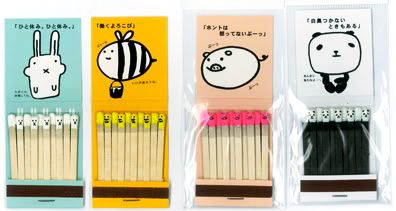 ...to take the time for adorable detail even in their matchbooks.
View larger image here.

Now, I know these matchbooks don't signfy that
ALL
matchbooks in Japan are adorable, but just the fact that these exist makes me happy. A while ago (and a myriad of times since then with various people) I was talking with my friend Nate about the worthwhile-ness of doing cool things just for the sake of doing cool things. I like that idea. I need more attention to detail like this in my life.