I was putting together my portfolio this week, and let me tell you what, pictures are freaking hard! Hats off to all the photographers I know; you guys are amazing. Here is a small selection of the invites section of the portfolio, including the afore-blog-mentioned James and Erin Letterpress invites (the yellow and Gray ones).
Now I just need to get the rest of the shots taken. Ugh.
James and Erin Letterpress invite. See photos below of the process.
Invites for my friend Jenne's (pronounced Jen's) little sister, Michelle. We used a bronze metallic ink -- so beautiful.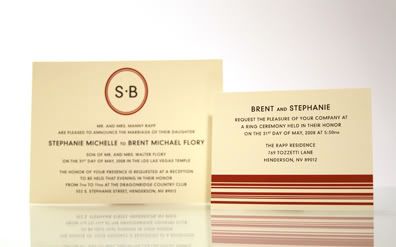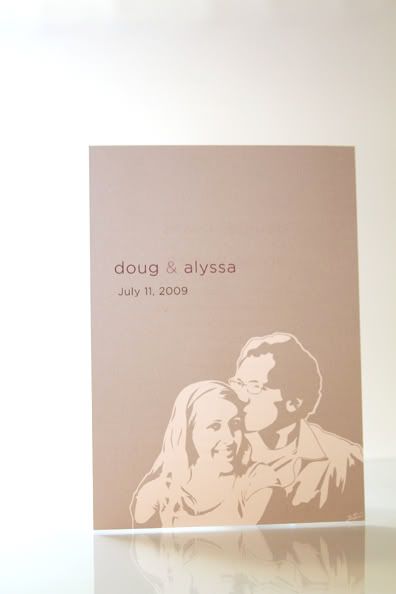 -------------
LETTERPRESSING
Angela
(AKAed as QC while we were printing, for her killer job as quality control) grabbed some shots of letterpressing Erin and James' invites the other weekend. We printed at Rowley Press -- my friend Lee's well-lit, housed-in-a-beautiful-old-home shop in Provo. Super great.
Angela on the QC
Nicki Schmidt on the press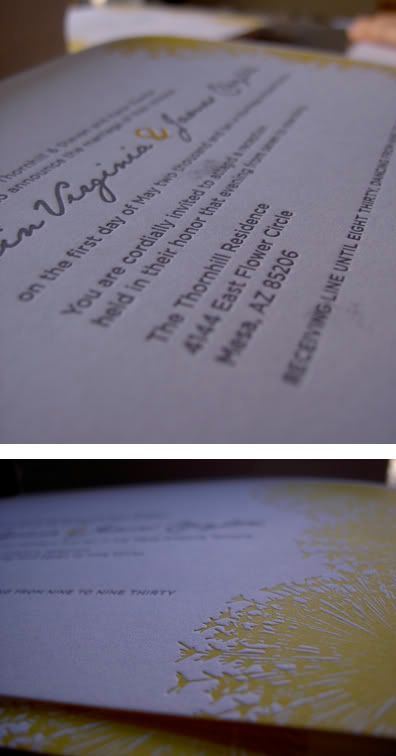 And the invites closeup