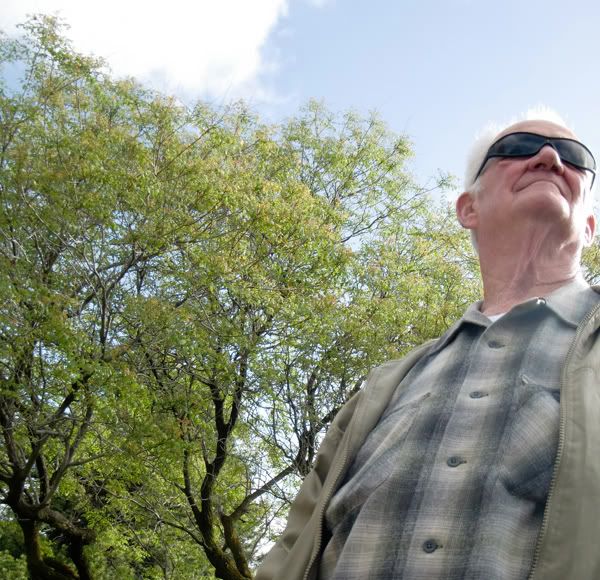 One week ago, Carl Harper Schmidt, AKA my cute dad (pictured above), came to visit me. He came to deliver and install a tool cabinet that he built for me with his two bare hands. Talk about a great dad.
He was here only 36 hours or so, but we packed that time with a Mexican dinner out, cheering friends on at a bike race in Sugar House, hosting a dinner with friends so everyone could meet my dear daddy, and a quick Sunday breakfast of french toast and scones before he hit the road to drive back to Colorado. So, really, I suppose it was a day and a half of tasty food and great people. Not too shabby.

Me,
Angela
and Katy at the bike race with my dad.
Me and my dad trying on my glasses after the manner he thought was most fashionable.
I don't get to spend a ton of time with my dad, so this visit was a real treat.