A few weekends ago, I had the pleasure (yes the
pleasure
) of being a bridesmaid for my fantastic friend Julia's wedding. Talk about a babe. She planned quite an amazing weekend for her big day, including cake pops (which I sadly missed out on), bridesmaid gifts, getting sealed in the Newport temple and throwing a post-wedding luncheon and dance party on a yacht in Newport Harbor. Seriously one of the coolest things I have been a part of.
Plus, it was absolutely beautiful.
You can see her wedding photos from her talented photographer here
, including one of me dancing my heart out.
After the wedding festivities, me, kates, Angela and Anna spent the rest of the weekend at the beach and country line dancing with Katy's mom. Holy rad.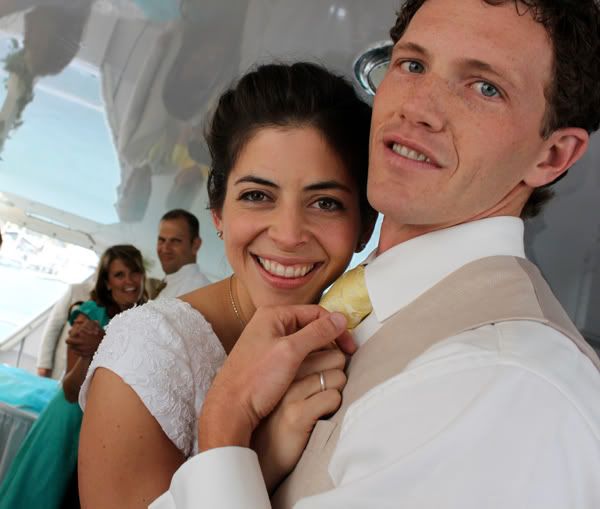 Just look at that beautiful couple. Aaron and Julia Smith, everyone.
Photos courtesy of Carrie, since I may or may not have forgotten my camera when we got onto the yacht. And, her photos from the rest of the day were better too.