I spent the Thanksgiving holiday (i love that word -- holiday; it just carries a little something more than the words break or vacation) in Seattle with my brother Andy, my sister-in-law Chele, and my ADORABLE (all caps necessary) niece Anza. I never realized I could love a little person so much. Even when she was crying or upset, I still loved my little niece to pieces. I KNOW! Impossible you'd think, but it's true. The three-day festivity included walks to the store and little hikes/uphill strolls through forrested parks that led to lookouts over the Puget Sound. We made our way to the Pike Place Fish Market after I got in on Wednesday morning, and we had breakfast in a restaurant overlooking the Puget Sound; so relaxing and enjoyable. I am a fan of Seattle -- it has the big city feel, but it also houses an organic air of earth friendliness and general respect for all things.
Here's Andy, Anza and I in a park overlooking the Puget Sound. It's right next to Pike Place Fish Market -- we stopped to take a pic before we went in for breakfast.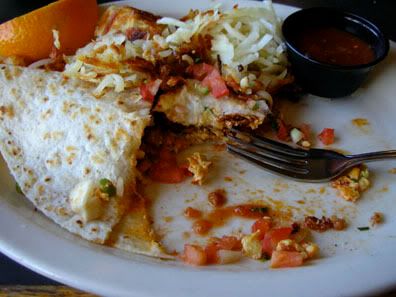 My breakfast: a delicious breakfast quesadilla. Totally worth the $10.95 -- thanks Andy.
Anza Rhe -- named after a desert in California. I love her little gloves.
Andy, Anza and me running down a trail leading to Snoqualmie Falls (the black blobby blur ahead of me is my brother holding Anza). Andy thought running past all the people on the trail to get ahead was a good idea. I agreed.
Snoqualmie Falls from view of the rocks beyond the obsevation deck.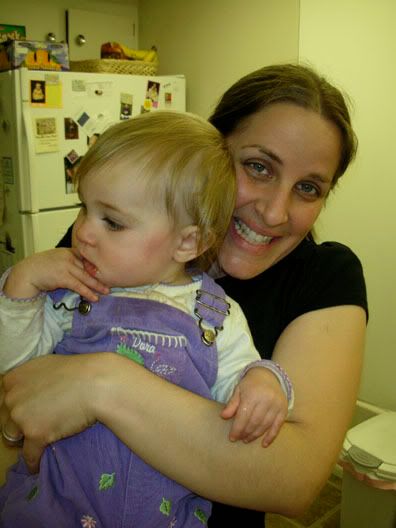 Happy photos from Thanksgiving dinner.