The other day I was driving in Salt Lake (going to check in on the condo which I am no longer buying, FYI) and I saw a billboard for a chalk art festival at the Gateway mall. "A chalk art festival?!" I said to myself. "Say it aint so!" But it was so. And I enjoyed it last week with Annie. I think there is something to be said for little promenade festivals in outdoor shopping places. They might just be one of my favorite things to do. They're just so quaint and enjoyable to be at. Especially when they involve artists and non-permanent mediums.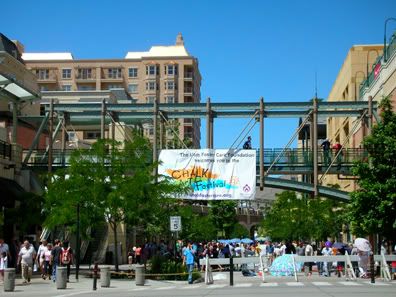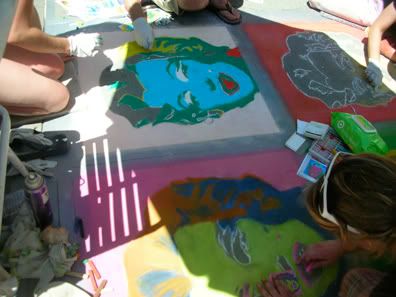 Some cool Andy Warhol copies...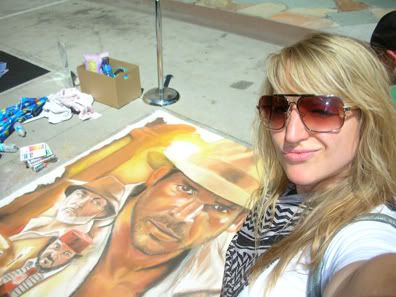 Me and Indiana Jones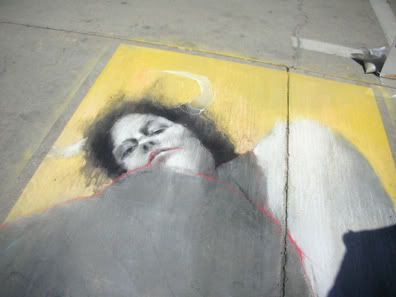 I loved the black and white dominance in this one with the yellow splash in the background
Annie and a girl with great detail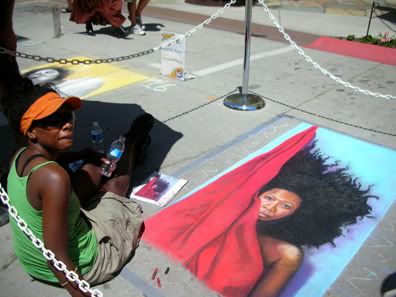 I'm pretty sure this woman was copying a photo of herself. Self-portrait chalk art. Fun.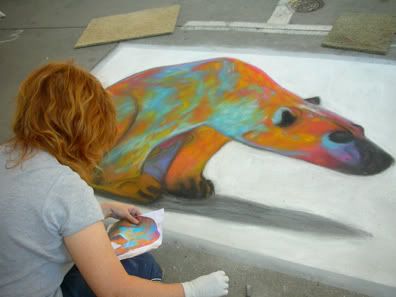 My favorite of the selections of the day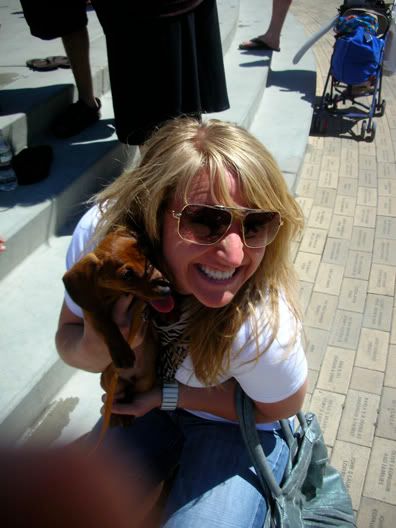 The festivities ended with Annie and I running into and subsequently petting and loving the cutest wiener-dog puppy I have ever seen.