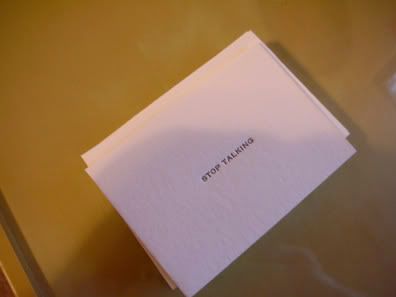 Saturday night, My friend Leland (a man in my ward who also happens to own two letterpresses and a massively rad industrial paper cutter) and I fired up the letterpress to make some lovely "Stop Talking" cards.
Mostly I made them to silently slip to friends in choice "quiet" places like church or the opera, just becuase it's funny. But man, will they be so handy all those times I will be going to the opera this year. They measure 3.5" x 2.5" x awesome.
Next project: Christmas cards. And a calendar :)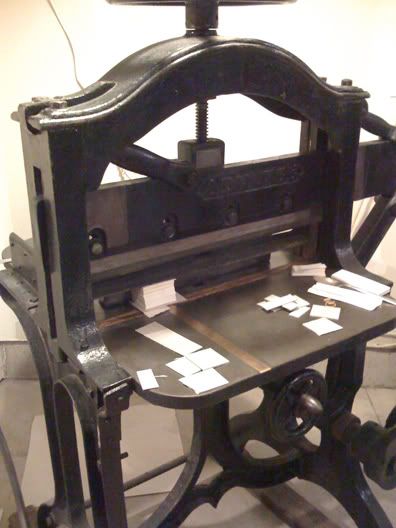 Leland's killer paper cutter -- cuts stacks of paper like butter. SO rad.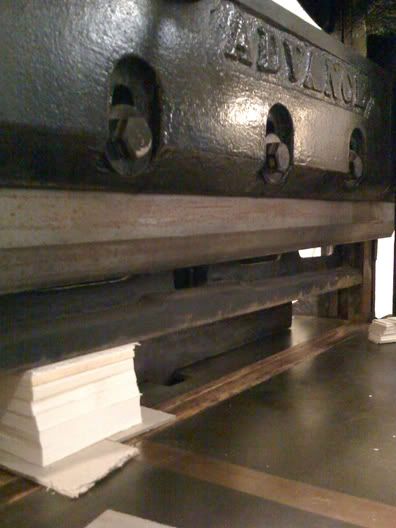 Paper cutter closeup with about-to-be-cut stack of paper.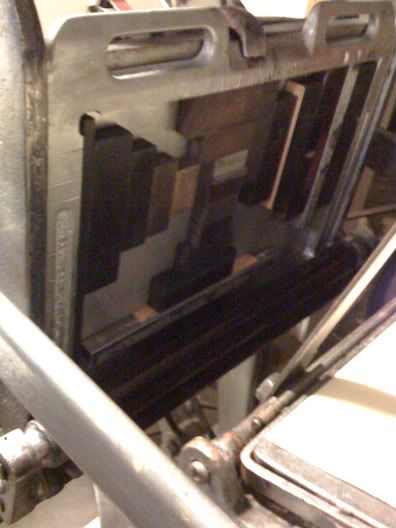 "Stop Talking" plate in the press.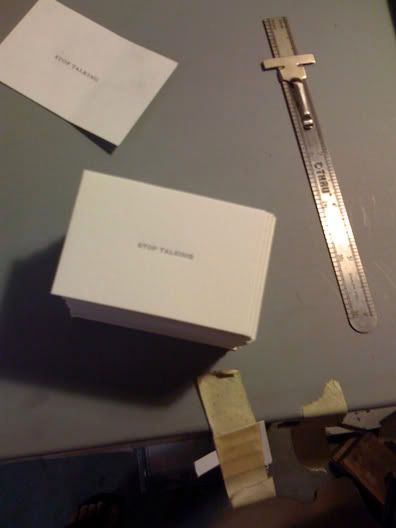 Our "Stop Talking" cards with the inspiration "stop talking" card (upper left) that I got from my roommate Allison a few months ago. The letterpress ones blow their printed counterparts out of the water.