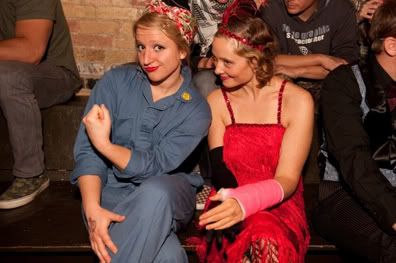 Who says randomly purchasing a pair of coveralls at a thrift store doesn't pay off? I got these blue bad boys at DI a little less than a year ago with no particular use in mind, but they came in very handy this weekend; and, bonus, I didn't need to buy any extras for my costume! Check it:
coveralls
= sweet DI purchase
hair scarf
= previous belonging of my lovely grandma
eye lashes
= who doesn't already own false eyelashes? (I bought them for high school prom, and they're still going strong)
yellow "we can do it" pin
= paper cut out I created in 1 minute or less
I spent Halloween this year with
Mike
at a Neon Trees concert. He's buddies with the guys in the band, so we went to support and enjoy. The show didn't disappoint -- rockin fun with dancing and a 6'5 man dressed as Captain Crunch (man -- I wish I had gotten a picture of him). After the show, friends convened at my place to play speed scrabble and guitar. I knitted. All in all an awesome night.
Strangely enough, I boycotted dressing up for Halloween from the ages of 12 to 25. I think I thought it was stupid. But let me tell you...I was wrong. Dead wrong. Ever since I have come back, I just can't get enough. Next year, I may even have to get some false ears involved (see picture example below).
Pictures from the night: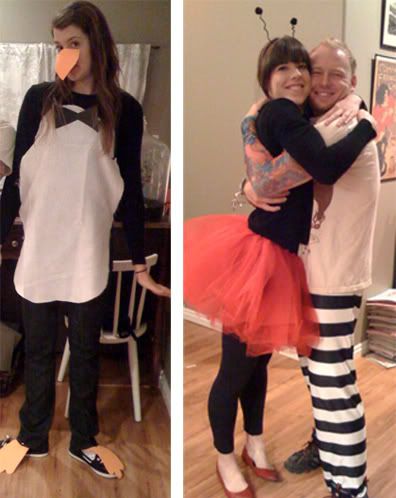 Katy the Penguin, Beth the Ladybug and Fletcher the Convict before we parted ways temporarily for the evening (they went to the stake dance in a barn down south)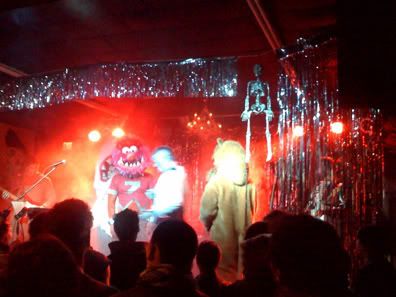 Neon Trees show, complete with audience member dressed as Animal from the Muppets on the stage.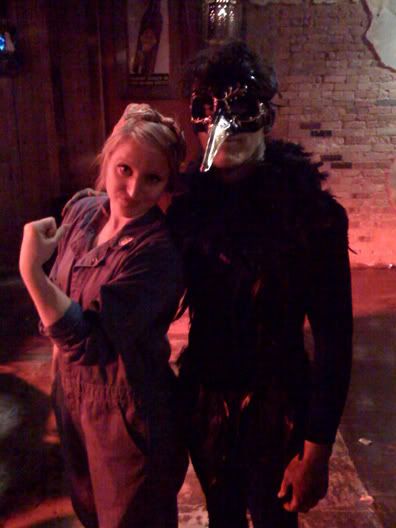 Me with Chris, the guitarist from the Neon Trees, in his black and gold bird-ish costume. Sicky sick.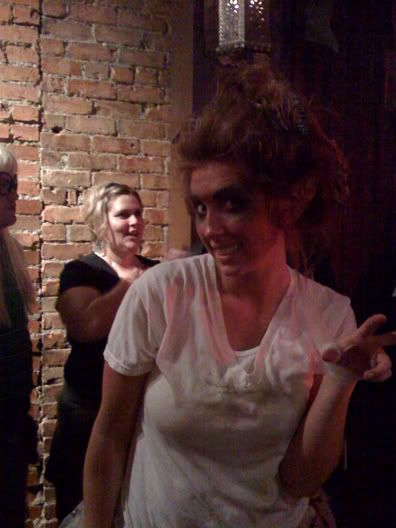 Awesome girl who let me take her picture cause I loved her costume so much. I thought she was Mother Nature, but she said she was a woodland creature. I can handle that. Next Halloween, here I come.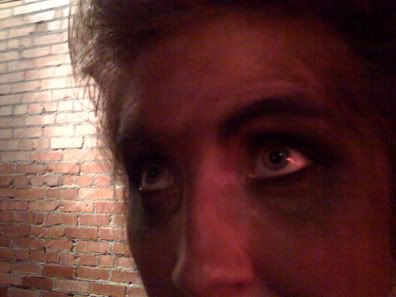 Close up of her eyes.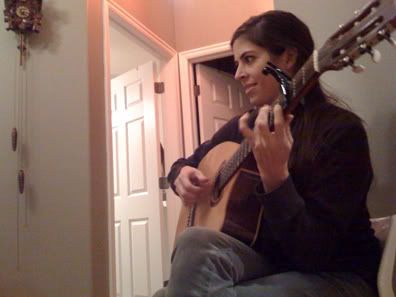 Julia serenading us at the end of the night.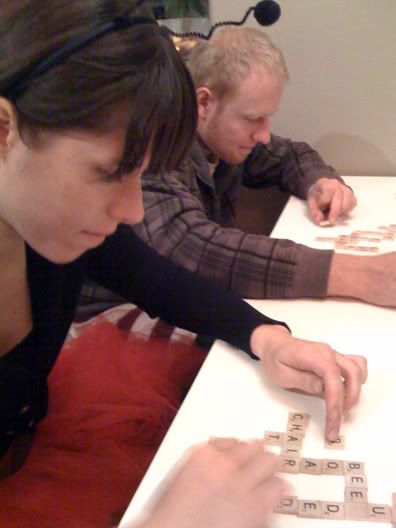 Beth and Fletcher holding it down at speed Scrabble (Katy not pictured)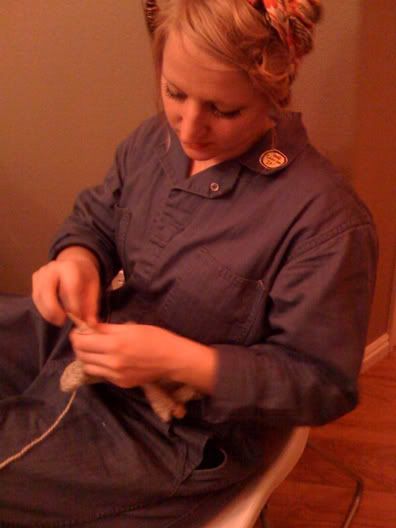 Nicki-Rosie-Nicki knitting
Great end to a great night.