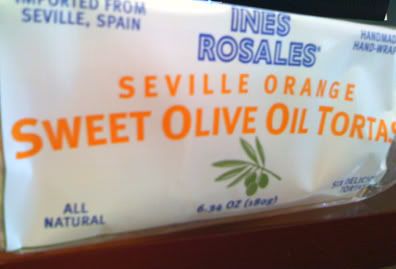 Sometimes I find myself buying things simply because I like the packaging. I don't necessarily even need to know what the product is. If it's cheap and looks lovely, I may find it walking out of the store with me.
Such was the case two nights ago at Good Earth Market. I spotted
Ines Rosales' Seville Orange Sweet Olive Oil Tortas
in their lovely euro-style influenced packaging, and I had to buy them. Did I know what the enclosed torta was? No sir. Was it on sale for $3.50? You better believe it. And out the door with me they went.
Turns out a "torta" is a large, pancake-shaped, olive-oil based cracker imported from Spain. And the ones I got are infused with an orange taste and sprinkled with raw sugar. Pretty tasty. The packaging is still my favorite part though. I love the classic simple fonts, both outlined and solid. And the little illustrated olive oil branch is prefect. Great text placement. Great small details. And for a plastic package, not bad. Not bad at all.
The outside packaging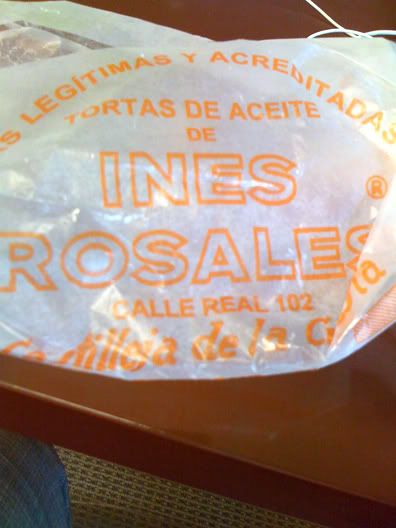 Each torta comes hand wrapped in one of these printed wax paper wrappers. Especially more charming than if they came in little cellophane pockets.