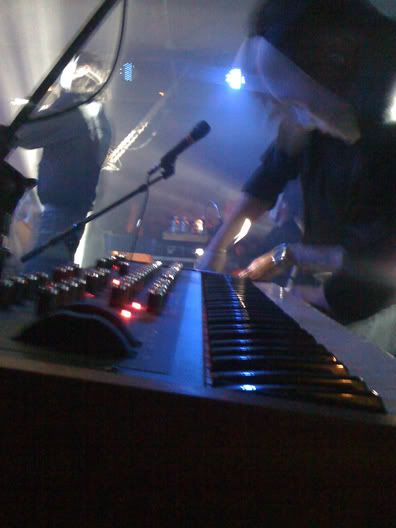 Katy,
Angela
and I hit up the Miike Snow Concert at Urban Lounge in the SLC last week. Over all not too bad, but his music is a bit more dark feeling in person than on his album, which I didn't really like. That may have had something to do with the white masks they wore for the first part of the show though. Creepy. BUT! Horse is Not a Home and Silvia have WAY more impact and meaning when they are live. That's about it. All in all though, a good night out.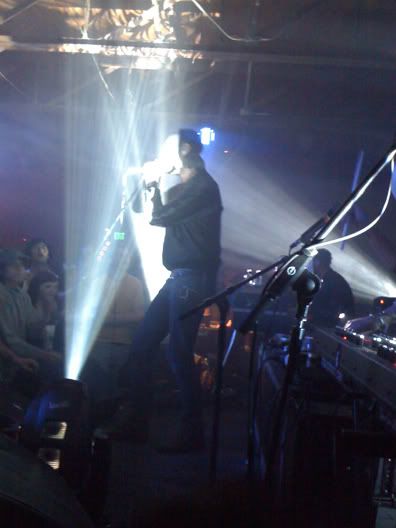 Miike Snow at the front.
We were on stage left next to this guy. Six people in the band in all.