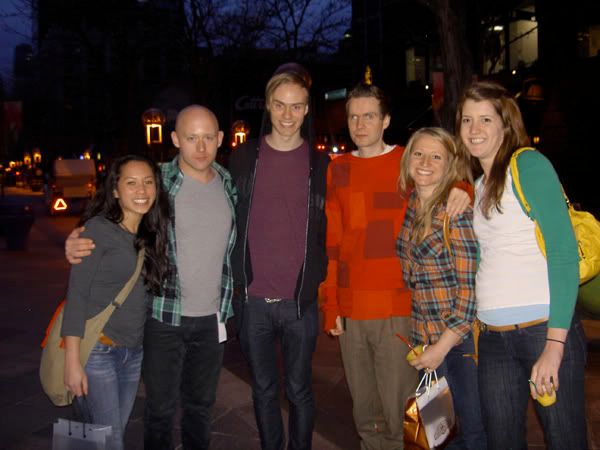 I've been missing for a month. I'm sorry. But I'm here to update. I'll do one-week-increment updates each day to catch up. Today's update = Jonsi concert.
Five weeks ago, Angela, Katy and I road tripped to Colorado to see Jonsi (AKA, Jon Por Birgisson, the lead man of Sigur Ros) play his first solo album on his tour while in Denver. Woaw...that was a long sentence.
The road trip was killer, and included staying with my family, meeting Jonsi, seeing my favorite concert as to date, running through downtown Denver to get back to our car during a rainstorm, and no less than 14 hours of fun in the car to and from Colorado. Killer.
We met Jonsi (as pictured above) while we were walking down the 16th street mall. As he passed by, I realized "ummm...I think that was Jonsi," and sure enough, when we turned around, another fan had just stopped him to ask for a photo. We waited our turn and did the same; he's not much of a talker, but he was kind. And he'd just been biking in Zion National Park the day before we met him; how great is that?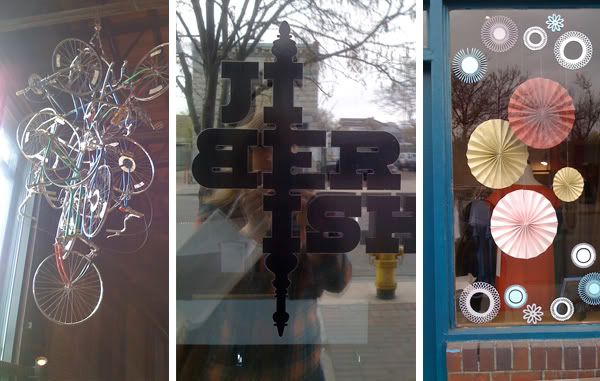 Some inspiration in Downtown Denver -- it's a pretty hip town come to find out. It was my second time going there, but I'm pretty sure I wasn't really paying attention the first time.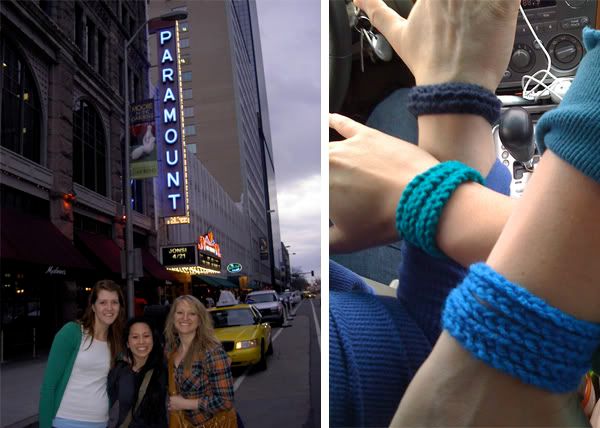 Me, Kates and
Ange
outside the Paramount Theater before the concert. And, to the right, the awesome friendship bracelets Katy made us on our roadtrip home. Way may or may not have also all become spit sisters at a rest stop on the Colorado/Wyoming boarder; how can it get better than that?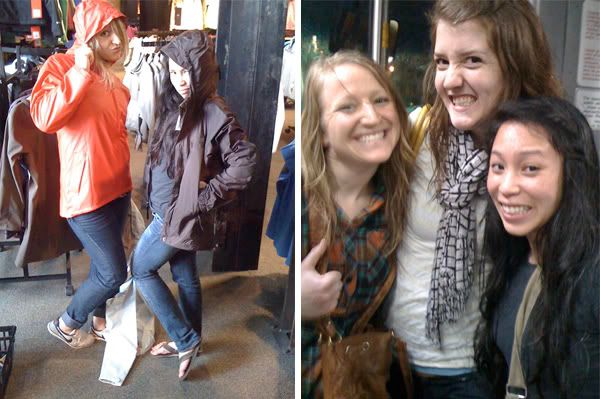 Left: Me and
Ange
at the REI flagship store, trying on raincoats.
Right: Me, Katy and Ange after running through the rain for two blocks, having exited the bus too early on our way back to our car after the Jonsi concert. We jumped back on when we saw it was still headed in our direction and took this photo. I say running in the rain was way better than sitting on the bus anyway though, so thank goodness for the mistake.