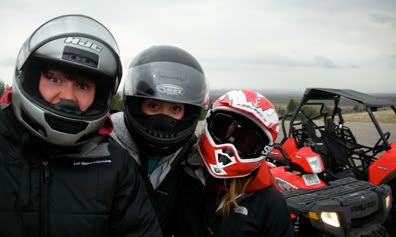 For the record, while 4-wheeling at the sand dunes could be considered by some as overrated, 4-wheeling in the snow and mud in forested areas of Idaho during a weekend excursion to visit Katy's family is definitely NOT overrated.
Pictured from left: Dave without mouth, Katy without nose or mouth, Nicki without face.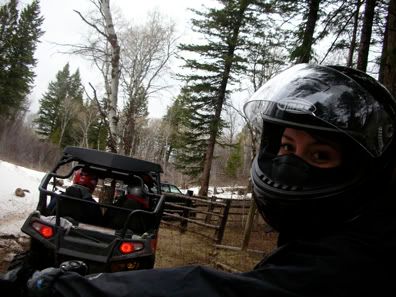 Kates can seriously haul on those things. B.A.B.E.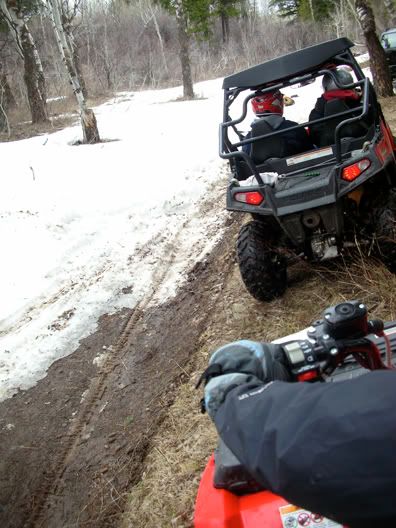 This was not the most exciting part of the excursion, but it
was
a part that I didn't have to be hanging on and I could take a photo.
Along with 4-wheeling, the weekend trip included seeing Katy's brother, Dave, in the last big play of his senior year, catching up with not-often seen friends (I miss you already
Terri, Preston and Kellen
) and visiting the LDS temple in Rexberg. Just a nice weekender to take time out and enjoy, and enjoy I did.
As a side note, I've realized that when I go on road trips, crocheting happens -- it's a nice way to pass the time in the car, and I end up with tangible things that I've created; both good. This trip included several attempts (all of which I had to undo because of sizing issues) on a crocheted laptop cover, and two beenies -- they both looked the same; like this: