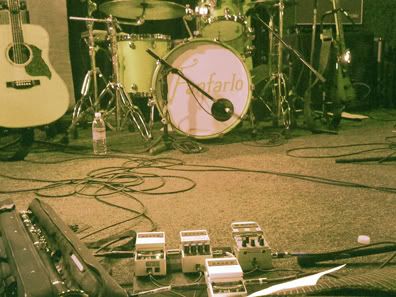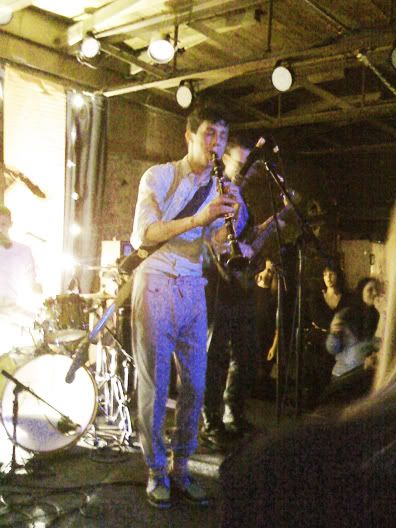 Puts on a pretty great show. With only one CD released, and based out of England, this band ventured to SLC last weekend to grace us with their greatness. Me,
angela
and a group of others took the trip up to see them. You can listen to their stuff
here
. Or on any other music site you like, I suppose. But they are definitely worth a bit of your time.
All the members of the band sang at the show, and their musical quiver includes, along with the standard drum set, guitars and base, a mouth piano, mandolin, violin, trumpet, bells and a clarinet. A great musical treat for Saturday night. Enjoy.